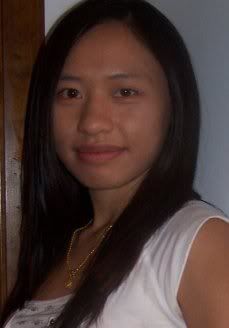 Update: August 11, 2007
Mahalia Xiong Laid to Rest
Funeral set for Mahalia Xiong

-------------------------------------

I got notified about this case via email on July 27th (remember I'm one day ahead by a few hours here in Seoul.)
Thank you for letting Missing Minorities know about this.
Help Find Mahalia Xiong
University of Wisconsin-Green Bay student Mahalia Xiong was reported missing after she didn't return from a night of bowling with friends, said her brother, Tou Lee, on Sunday.
From what family members have pieced together, Xiong and her friends left Ashwaubenon Bowling Alley, 2929 Allied St., sometime after 2 a.m. Friday, Lee said.
Mahalia is described as a 5-foot tall, 105-pound Asian with a medium build. She has black hair and brown eyes and was last seen wearing a white, long-sleeved shirt, blue jeans and black high-heeled shoes.
She was last seen driving a four-door, 1996 Mercury Sable with a Wisconsin license plate of TFD-715.
Anyone with information about Mahalia Xiong is asked to call Green Bay police at (920) 448-3208.
Click "Read more" for links to flyers and articles on this case.

reappropriate: Missing Student

Flyer #1: http://mahaliaxiong.pleasehelpfind.org/images/flyer1a.pdf

Flyer #2: http://www.uwgb.edu/univcomm/news/missing.htm

News Articles: