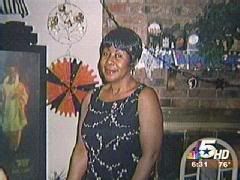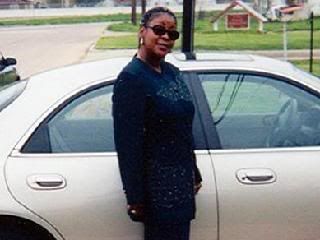 PD: Fort Worth Woman's Disappearance Suspicious

Missing Fort Worth Woman's Car Found Burned


There's new information concerning the search for a Fort Worth grandmother who has been missing for nearly a week.

According to police, Glenda Furch's burned-out car was found in Dallas Thursday morning.

Furch's daughters have been holding vigil at their mother's Fort Worth apartment. The girls said they were hoping their 51-year-old mother would come back safe and sound.

Furch's daughter Shimon is begging the public for help. "We just need to know what happened. So if anybody knows anything we just plead to the community... today it's me, tomorrow it could be you. Just to the community, just to get involved and if you know anything just call the police and let them know."

The women broke down in tears when they learned about the discovery of the vehicle.

Furch has not been seen since she left her job at the General Motors plant in Arlington around midnight on Friday. Police have been looking for her and her 1998 4-door gold/champagne colored Mazda Millenia ever since.

Early Wednesday morning firefighters in southeast Dallas found a car on fire at an abandoned car wash near Hatcher and Military Parkway.

After tracing the cars identification numbers, investigators confirmed Thursday that the vehicle is Furch's.

Investigators with the Fort Worth Police Department say the discovery of the car is a significant development. "That's one less thing that we have to focus efforts on – finding the car," says FWPD Spokesman Lt. Dean Sullivan. "Now we have to find out who's responsible for setting it on fire, determine whether or not there's any involvement."

Fort Worth homicide detectives and crime scene investigators spent part of the day in Dallas looking for evidence in or on Furch's car and checking out the area where it was found.

"Really still, at this point even though we suspect foul play, we haven't concluded exactly that there's any crime that's been committed. Of course worst case scenario, if it does determine that we locate her in peril or some otherwise means of course we'll have to start working on developing suspects," Sullivan said.

Furch's co-workers from the Arlington GM plant are planning a candle light vigil for her on Saturday.